I forgot my PAN number? What to do?
Since, you have a PAN number already allotted to you but you are not able to remember it somehow, you can always go and check your PAN on the website of Income Tax Department i.e. www.incometaxindia.gov.in by clicking the tab "Know your PAN", filing in the details asked, entering the verification code and clicking the submit button, and there you go!
The following details are asked:
Full Name of the Applicant; and

Date of Birth / Date of Incorporation.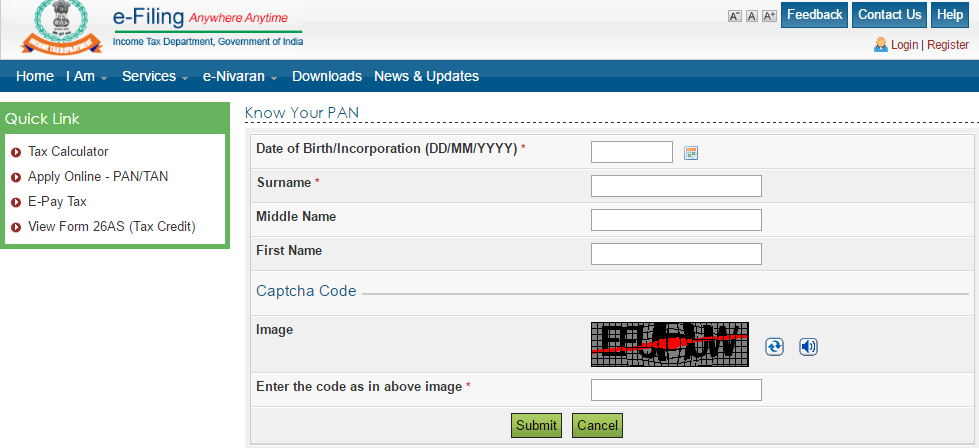 On clicking "Submit" the PAN verification request will be submitted. If the details provided in the system are correct and match with the database of the Income Tax Department, the Permanent Account Number (PAN) linked with the respective details will be displayed along with the name and jurisdiction of the PAN holder. The status of the PAN, i.e., whether active or not will also be displayed.
Want an expert assistance to know your PAN? Contact us.