You can select any of them as per your convenience. They are namely : Answer Secret Question , Upload DSC , Using OTP , Using Aadhaar OTP. We will discuss each one of them one by one.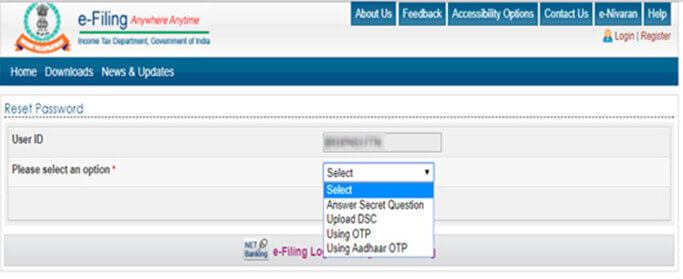 Firstly , let's start with Answer a Secret Question :
In case of OTP option , you have to choose whether to reset it from registered Email ID and Mobile Number or New Email ID and Mobile Number. Further, you have to select from the three options - namely TDS /TCS deduction details , Tax payment details and Bank account number. Click on Validate.
In the below screenshot, new mail and mobile number has been selected. Point to be noted here is that in both the options, the new password would be updated after 12 hours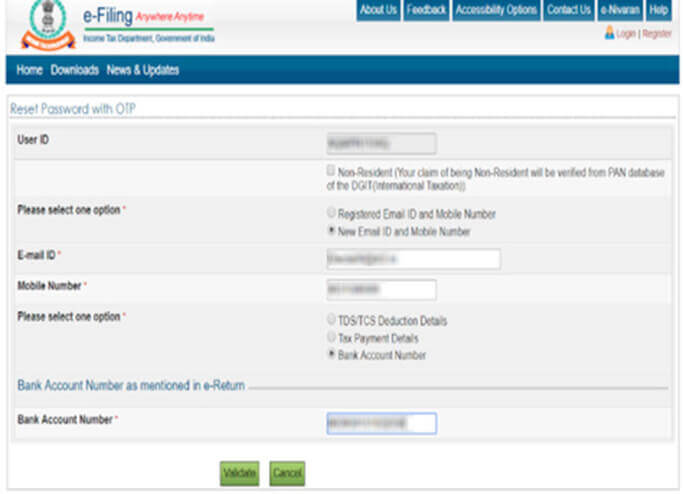 In case of Upload Digital Signature Certificate, you have to select any one of the two options provided:
i. New DSC
ii. Registered DSC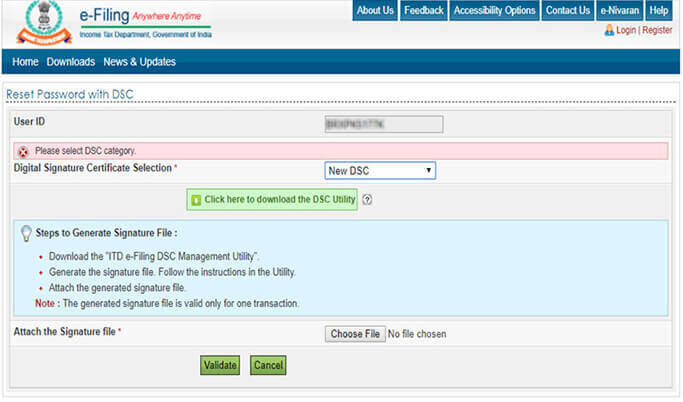 Whichever option you choose from the above explained options , you will get a success message as displayed below.