When & How to apply for Refund Reissue?
First verify your Income Tax Refund, then track your status of refund with the Income Tax Department. In case, you have still not received your refund then your reason of delay could be due to problems in your bank account or address details.
In such a situation, you can make a request for refund reissue to the Income Tax Department but only after receiving an "Intimation u/s 143(1)" or a "Rectification Order u/s 154" from the IT department.
Here's how you can apply for Refund Reissue:
Step 1: Go to http://incometaxindiaefiling.gov.in/
Step 2: Log in with your PAN and password.
Step 3: After logging in, click on My Account tab and in the drop down select Refund Re-issue Request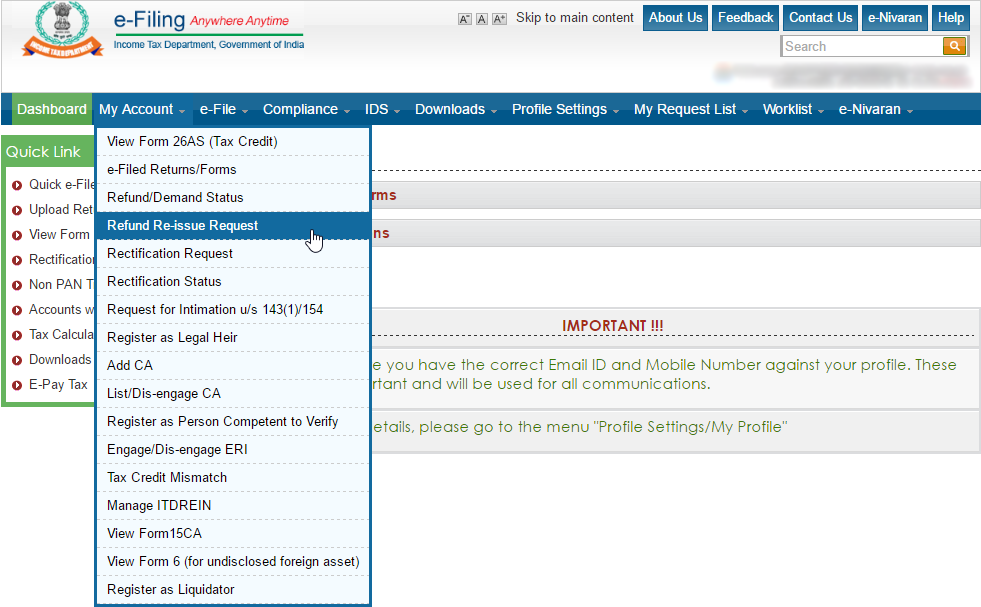 Step 4: After that, select the Assessment Year, Enter CPC Communication Reference & Refund Sequence No and click on validate.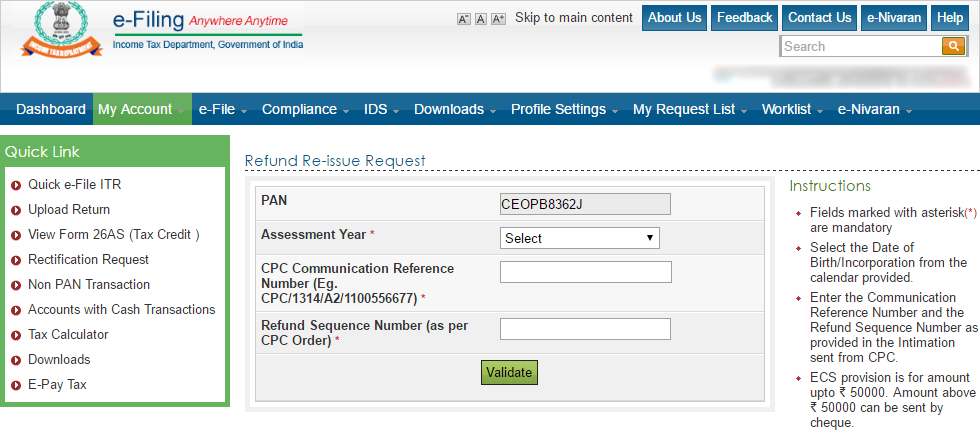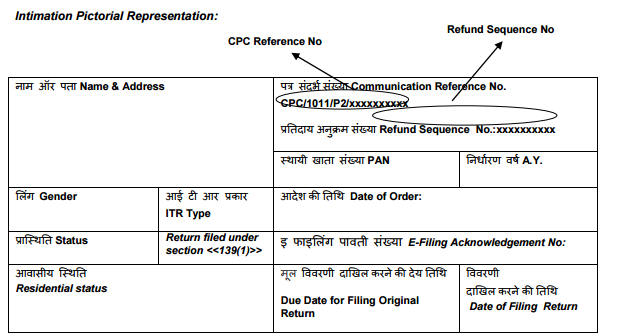 Then select the mode of re-receiving the refund: ECS or cheque and confirm the bank account number and address details.

When you select –
ECS Mode: You are required to verify the Bank Account Details or can even update by selecting the option" Do you want to update the Bank Account Details "Yes" Enter Bank Account Number, Type of Account & IFSC code.
Paper Mode: You are required to verify, change or update the Address Details, where you want the cheque to be delivered. You can select your address from the Category.
Click on the Submit Button
The changes made by you, in the bank/address details will be automatically updated in the centralized TIN database, and your refund amount will be reissued to you as per your updated records.